Commodore's Corner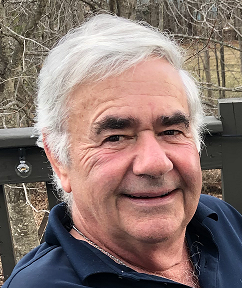 Introduction
Greetings: First let me introduce myself for all who I have not met. My name is Dean Crombie and the new KPYC Commodore. I was elected in December taking over the reigns from Commodore Chris Snow who honorably served for the prior three years with distinction, and now sits on our Board in an advisory position. I am a resident of Somersworth and have recently retired from the Somersworth PD after serving as police Chief for 21 years. I have two boats I keep in Portsmouth and like most of you, can't get enough of the ocean!
To say the last year has been challenging would be an understatement. We have allowed limited use of the inside of the club and the kitchen has been closed. The deck is presently open but with mask use and social distancing are required, and all social events have been canceled. The Board will be taking up the issue of reopening the club and starting our social calendar at the April meeting and we hope to get back to some sense of normalcy moving forward. We will following the guidelines of the State that will be in place at the time. According to the experts the Country will develop "herd immunity" by mid summer, I guess time will tell.
On another note KPYC presently has the lowest dues structure of any club in New England from what I can gather. This comes about by having a fiscally responsible Board of Directors and having a volunteer and hands on approach to almost every task in keeping the club up and running. When you filled out your membership application we asked what you could contribute to the club and were now going to call on everyone to help. I have attached a letter from our House Committee Chairman, Ed Arsenault who is seeking out anyone who would like to join his committee in getting the club and docks ready for the spring opening.
Should any member wish to contact me for any reason, or perhaps you have an idea for the good of the club, please email me at nhpa@rcn.com or feel free to contact me on my cell at (603) 817-6701.
Wishing you all a great boating season !!!
Dean Crombie, KPYC Commodore
House Chairs Call for Volunteers
Dear Fellow KPYC Members;
I am writing to you to seek out fellow members who are interested in becoming involved with the routine work required to maintain, operate, and plan for the future of the club.
As most of you are aware, the current club exists because of members' volunteering contributions. With your help, I would like to set up sub-committees to work in conjunction with the house committee to include:
Grounds and landscaping
clubhouse interior and exterior,
launch maintenance
docks and floats
club improvements
long range planning
If you are interested in helping to maintain and grow KPYC please email me, Edarsenault79@gmail.com I will be setting up a meeting date this spring. I thank you in advance for your consideration and look forward to your response(s).
Kindly,
Ed Arsenault
House Committee, Chair
See you in the Spring!