Commodore's Corner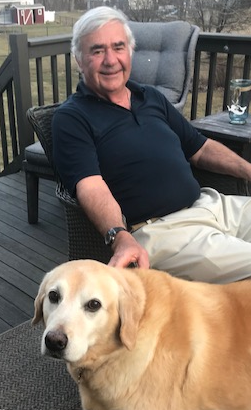 Greetings:
It has been a long winter and cool spring, but this weekend is the official opening of the Club.
With what is known as "Docks In weekend" from 8AM to approximately noontime volunteers will spruce the place up with everything from window washing to dusting as well as getting the exterior in ship shape. The effort will be coordinated by our House Chairman, Ed Arsenault . We encourage all members to come down and lift a hand if only for an hour. Ed has been doing a great job of getting the place ready for summer and his crew has just put a new coat of stain on the deck and it looks great.
The following day (Sunday) will be the "Meet and Greet" for new members as well as the seasoned veterans. The event starts at 11:30 AM and is open to all members. If you would like to attend please let our Social Coordinator, Judy Sabin know you are coming. Judy and her crew have been working very hard to make this event spectacular, with plenty of good food, drink and best of all it is free !!
Over on the sailing side, the school is getting ready to roll and we have a good compliment of new sailors enrolled. Our sailing chairman is Tom Keturakis who has done a great job in getting it up and running after a year long break due to the virus.
We do not have a mask mandate at the Club, but if it makes you feel more comfortable then feel free to wear one. Additionally if you would like to give Judy a hand on Sunday you can reach her at social@kpyc.net She is always looking for new people and new ideas.
And as a reminder make sure you pay your dues and dingy fee so you don't get left behind !!
With the mess we have been in it is easy to do.
As always if you would like to chat with me at any time with new ideas or anything in general I am always available at commodore@kpyc.net or you can reach me at 603 692 3303
May The Warm Winds and Mild Seas Be with You
Dean Crombie, KPYC Commodore
See you at the club!
Fair winds and following seas,
the KPYC Commodore