July 19th (Saturday) 5pm-10pm
$40.00 Per Person
Event limited to the first 100 members and guests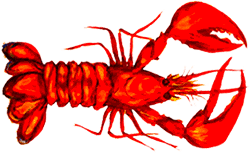 A balmy summer evening, seafood dinner on the deck, bonfire on the beach, and Live music. What else does one need in life?
Live Music with Scott Brown and the Diplomats 6:30pm-9pm
Menu: 2 Lobsters, shrimp cocktail, steamed clams, Corn, Hot Dogs, – Beer, Wine, Dark & Stormy and Rum Punch Included.
Side dishes and desserts provided by all of you! Servings for 6-8, show off your best recipes for appetizers, salads, side dishes, desserts, etc.
RSVP and payment are required in advance by August 17th. (No Cash at the Door)
This event has SOLD OUT! Thank you to everyone who purchased tickets early!